I'd like to tell you a story.  Here is a 3 minute read.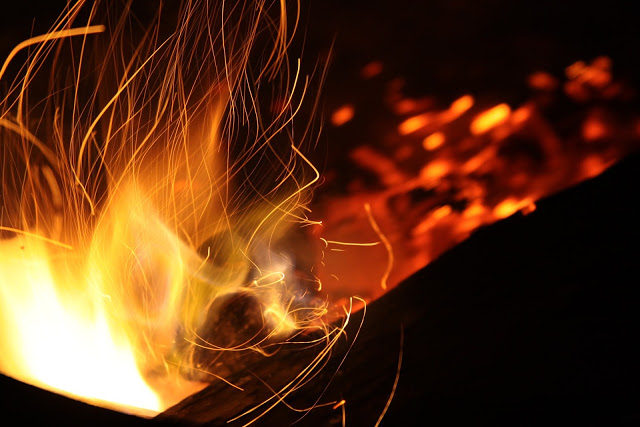 We had just moved into our first house as a married couple.  We had just started our first job in ministry, and it was our first time having friends over for dinner. I was excited to grill out for everyone and so I went out and got a charcoal grill to cook on for the meal.
I had never really grilled up until this point, and so I thought it would be easy light the fire.  In my mind I thought I would throw a match on the charcoal and it would just light up easily.
I remember trying to light the charcoal for the grill and having the hardest time getting it to ignite.  It would just not light up.  I ended up using lighter fluid and a hair dryer to get the flame going and we had dinner later than I wanted.  Also, I ruined my wife's hair dryer. (Sorry again, Megan.)
After some effort and time the fire was ignited, but we ate later than expected.  Starting a fire was more difficult than I thought it was going to be.
Sometimes in ministry I've felt the same thing in trying to lead people.  Fire is such a great metaphor for passion, energy, and momentum.  We try and try to stoke the fires of passion around evangelism and ministry and often it seems like there is so much that keeps the flame from igniting in the hearts of our people.
But there have been times in ministry where I have seen God light a fire in someones heart.  When he does the results are amazing.
Passion is needed because apathy is so typical.  For our churches to be effective, we need a passion for the lost that is a burning flame.
But how can we influence people to be passionate about evangelism and ministry? 
I want to suggest three elements that are crucial to igniting a passion in your ministry.
Passion is ignited by personal conviction.
Do you have a conviction about your own personal evangelistic ministry?    Do you understand the example you are for good or bad in terms of personal evangelism?  Do you own the stewardship God has given to you of leading your class to reach people?
To be effective in evangelism as a leader you must have a conviction that the lost must be reached and that you must be personally involved in reaching them.
Passion is ignited by personal prayer.
Personal evangelism and disciple making are spiritual endeavors.  Reaching, teaching, and ministering are the categories of great commission ministry that the Holy Spirit does through us.
Nothing of any eternal consequence has ever been done without prayer.If we as leaders are not on our knees pleading to God that our class catch a vision for evangelism then it is unlikely to happen.
Passion is ignited by personal example.
Example is most effective if it is seen.  We must do good.  We must be seen doing good.
This means we must manage the tension between a desire to influence others with a right example and the desire to be seen of men to be admired.  Providing an example is critical.  Being prideful can destroy the spiritual work God wants to do.  We need the Holy Spirit to guide us through this effectively.
This past Wednesday my friend Tristyn Dibell was able to lead a lady named Kathy to Christ.  Her kids came to camp.  Trent and Tristyn have been intentionally following up on her and her kids.  They showed love to Kathy and shared the gospel with her and she received Christ!  Isn't that amazing?
Here is the bottom line:  We can not expect people to be more passionate and involved than we are.  Passionless leaders who go through the motions don't inspire passion in their followers.
Go participate.  Get a story.  Use the story to inspire others.
Examine your convictions.  Pray for yourself and your people.  Exemplify great commission ministry to those who follow you.